'LIGHT BUOYS' ART INSTALLATION
The latest feature at Yarra's Edge has officially launched. 'Light Buoys' – a glowing sculpture inspired by bioluminescence that emerges up to six metres out of the Yarra River at Yarra's Edge is a vibrant addition to Melbourne's public art scene.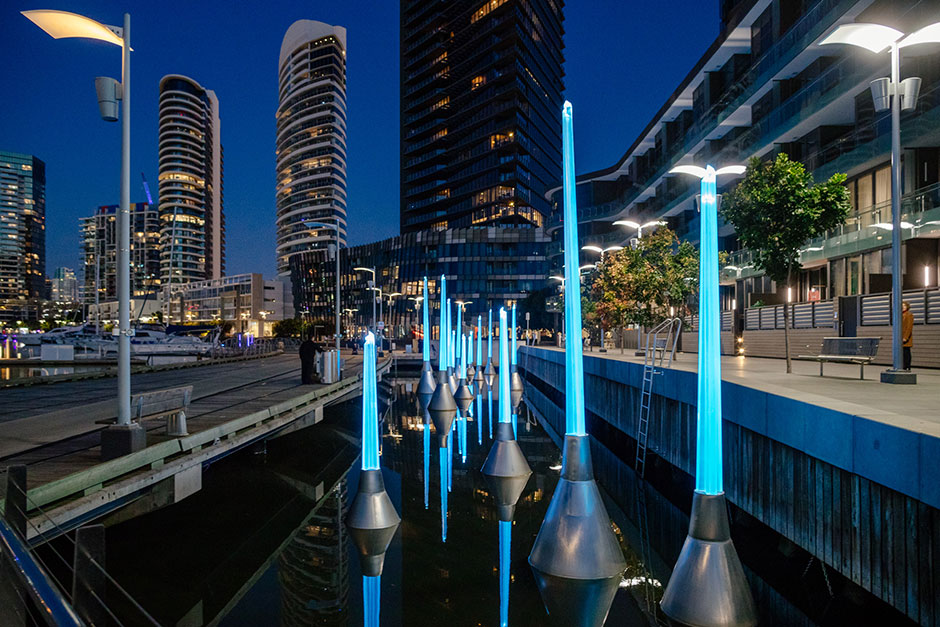 The spectacular 50-metre artwork by Melbourne artist Tracy Sarroff consists of 16 buoyant crystalline shards made from opaque acrylic, that will move with the tide and interact with pedestrians and cyclists, changing colours as they approach or pass by.

When pedestrians are not around to activate the work, it will pulse softly, imitating the breathing and resting of a living organism.

As a tribute to the natural heritage of the riverbank site, the Light Buoys installation is inspired by the formation of reeds that are native to the Yarra River, and once lined its banks all the way to Birrarung Marr.