NEXT GENERATION HOME OFFICES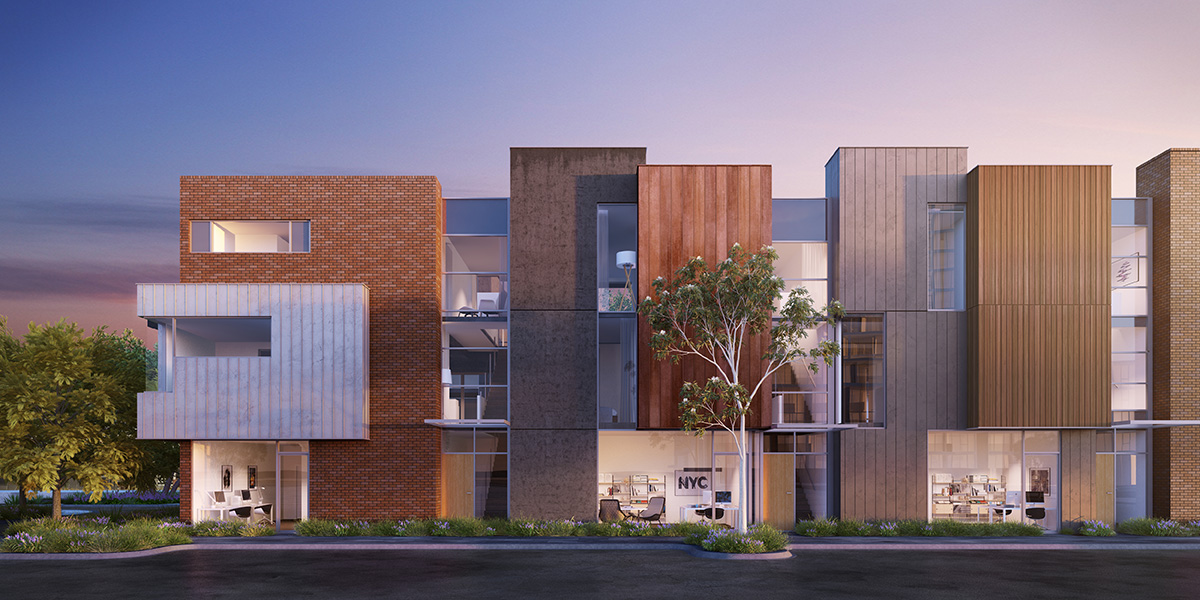 ---
Identified by Forbes as one 2013's top 10 workplace trends, working from home is embraced and encouraged at Mirvac's final Yarra's Edge stage, Wharf's Entrance.
Nestled among a new 30 level apartment tower and luxury waterfront homes, seven luxurious Cargo Homes create a balanced home and working environment that blurs the lines between business and pleasure at Yarra's Edge.
The name Cargo is derived from the wharfside history that helped shape Melbourne's waterfront, when luxury cargo was once delivered to Melbourne via the Yarra River.
---
---
These townhomes provide solutions for living and working across three levels, with the family home concentrated on the upper levels and the ground floor geared towards a work environment.
"Reflecting the way the line between work and play has become blurred, the Cargo Homes aren't designed to be two separate parts. Rather, they are conceived as a beautiful family home with the option of a home office," said Mirvac Group Executive, Residential, John Carfi.
---
With the success of the River Homes built between 2007 and 2011, Mirvac wanted to raise the bar even higher with its Cargo Homes, expanding key bedrooms to enhance the exposure to the northern sun, and incorporating top level terraces, creating hubs for families to enjoy.
"We are confident we have created a family home in a waterside environment, which allows the home to become an extension of work, or a place of work. It's how we are living today, as technology allows more flexibility in how and where we work."