HARMONY GARDEN AT YARRA'S EDGE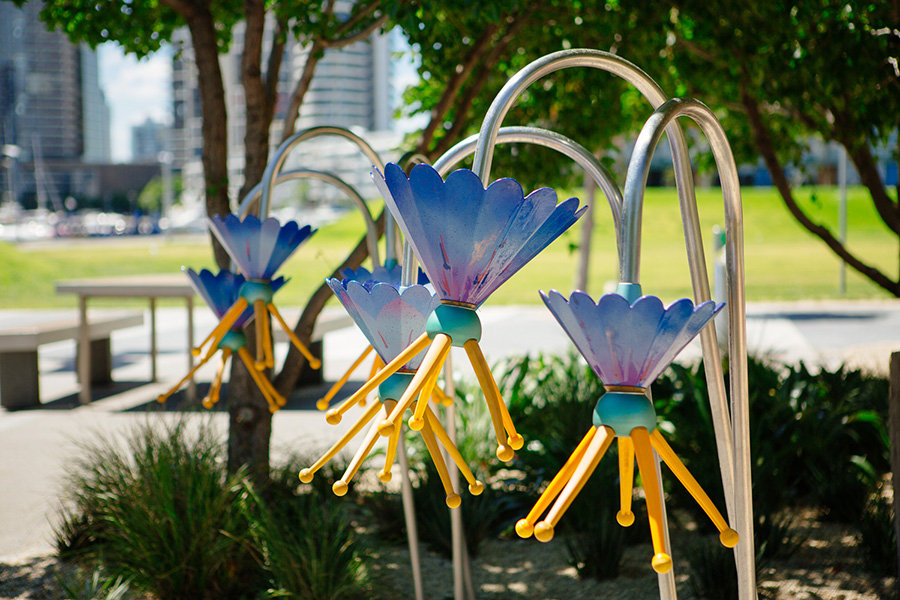 Mirvac's Harmony Garden features 16 gongs, 19 instrumental bells and three percussion drums that combine to create an interactive musical instrument spanning 11 metres.
Designed by Neil McLachlan, the co-creator of Birrarung Marr's famous Federation Bells, artist and sculptor Emilia Storm and landscape architect Simon Ellis, the Harmony Garden encourages collaborative play between children. After almost 18 months of planning, design and construction to create, the park's unique music wall, consisting of gongs, drums and bells, is the first and only of its kind.
Mirvac's Head of Residential, John Carfi, said the Harmony Garden will be a unique and fun way to bring children and adults together.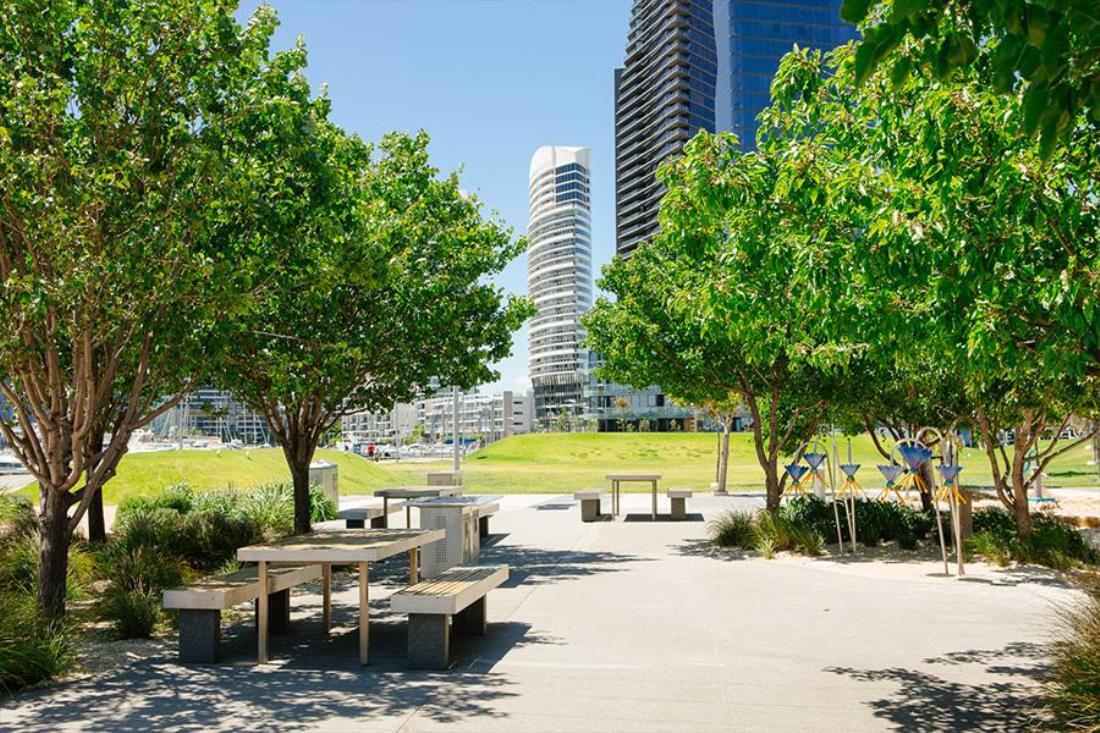 The Harmony Garden allows people to create music from their surrounding environment, by themselves or with new friends they might meet at the park," he said. "We believe the park will become a destination playground in Melbourne, offering a fun collaborative experience unlike any other park in the city." Visit the Harmony Garden today, located at Point Park at Yarra's Edge.