FORGE TAKES OUT TOP ACCOLADE
Mirvac's 100-metre-tall, 30-level residential tower has taken out one of the industry's highest accolades after being named the 2017 HIA-CSR Victorian Apartment Complex of the Year Award at the Victorian Housing Awards.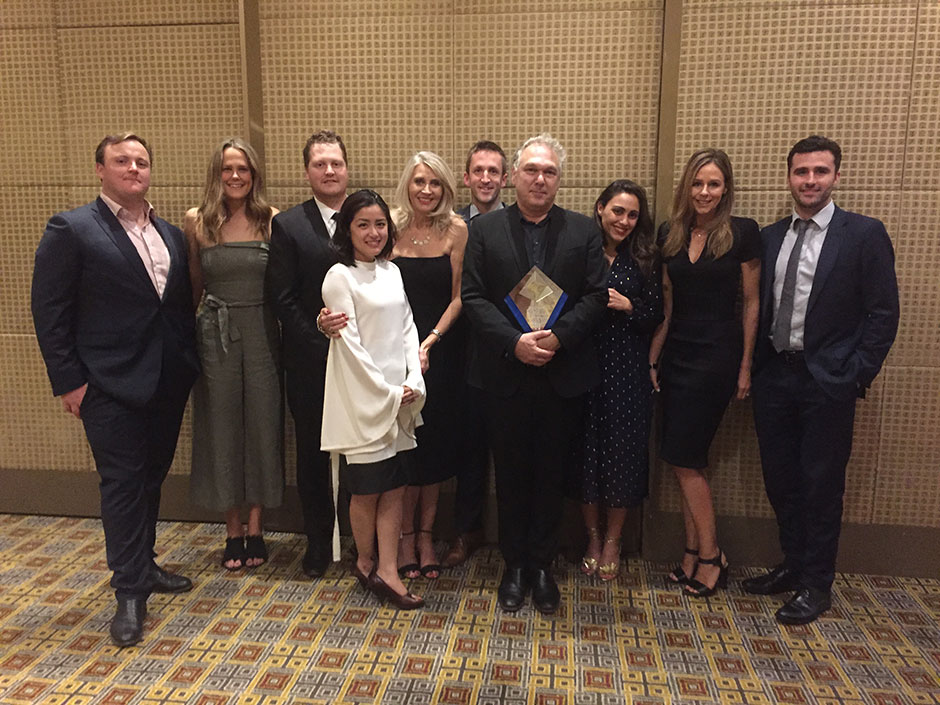 The award recognized the distinctiveness of Mirvac Design's innovative approach as well as strong attention to quality details. Completed earlier this year, Forge boasts a facade inspired by the ripples of the Yarra River, featuring urban art installation, 'Fluid Lines', by internationally renowned environmental artist Ned Khan. The result is an eye-catching masterpiece that creates movement on the building with a ripple-like effect that responds to the natural phenomena of wind.

Completed earlier this year, the building's 228 apartments were designed to create a broader product offering to a discerning market with diverse lifestyle needs. As a result, unique floorplans include artist studios, lofts and two-bedroom maisonette apartments.

Forge's design pays tribute to the location's past as a bustling wharf area, incorporating copper highlights and original wharf timbers in the lobby, which also showcases a fireplace lounge and a six-metre-wide aquarium inspired by the traditional eco system of the Yarra River. Further to this impressive sense of arrival, residents also enjoy a bookable shared theatre, dining and kitchen rooms.

Forge also includes access to Mirvac's newly complete health and wellbeing facility, The Wharf Club, which features a pool, expansive fitness centre and café, all housed under an inclined grass roof that sits adjacent to the lush, riverfront green open space of Wharf's Landing. The Wharf Club is located on the doorstep of the Forge residential tower.

Located at the western end of Yarra's Edge, Forge is one of the first landmarks visitors to Melbourne and residents see as they cross the Bolte Bridge into Melbourne.

The thriving Yarra's Edge precinct is fast transforming into a prosperous waterfront community, currently home to more than 3,000 residents.

The accolade will see Forge considered for the National Awards in May 2018.