Trielle at Yarra's Edge will soon make a triumphant debut on Melbourne's skyline
A sparkling new landmark rising 45 levels, poised to redefine luxury living, Trielle is where riverside rarity meets timeless luxury.
Trace a line from the Paris End of Collins Street to the water's edge at Marina YE and discover Trielle. From its north-facing riverside position, this shimmering beacon commands a striking view across the CBD and beyond – the crowning jewel of Yarra's Edge and Melbourne at large.

Trielle is designed by Mirvac's award-winning architects to celebrate life's most precious commodity – time – signalling a new era of ultimate luxury and elevated living.

Eminently warm, welcoming, opulent. Where home is a sanctuary that celebrates exceptional quality and impeccable craftmanship.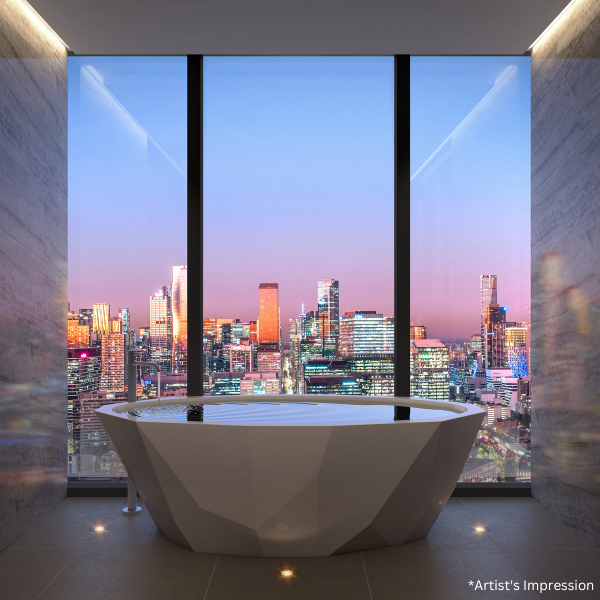 *Artist's impression as at 28.09.22 was produced prior to planning approval, statutory approval and commencement of construction and is subject to change. The information, image and artist's impression depicting interiors and exteriors are intended only as a guide and are not to be relied on as a representative of the final product.